SSD VPS

Give extra power to your virtual machines with SSD!
SSD Hard Drives
Amazing Hardware
OpenStack KVM
High Performance VPS
Scalability
Quality Bandwidth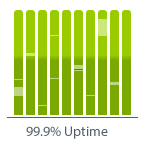 Maksimal oppetid for serveren
Serverens oppetid er kritisk for alle som bruker serveren - og den kan sammenlignes med hjerteslagene hos et menneske. Fil- og databaseservere, e-post og webservere er en viktig del av vårt liv på nettet. Nedetid er derfor uheldig for produktivitet, salg og kundetilfredshet. Det er derfor veldig viktig at maksimal server oppetid er så viktig for oss - vi ønsker at du skal være en fornøyd kunde gjennom å bruke gode og stabile produkter og tjenester fra oss.
Ved å bruke oss, garanterer vi deg 99.9% oppetid på webhotellene vi leverer, utenom nødvendig og planlagt vedlikehold.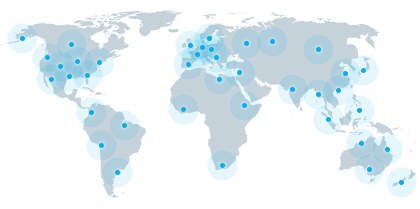 Dataleveranse over hele verden
Våre tjenester er støttet av hundrevis av servere og datasentre lokalisert rundt om i hele verden, så du kan slappe av og vite at din målgruppe kan komme inn på din nettside fra hvos som helst. I tillegg til dette, leverer vi verktøy for overvåkning, og detaljert analyser. Dette fordi nettsidetrafikken er en viktig del for å optimalisere sidens effektivitet og populæritet. I tillegg vil du få vite hvor dine besøkende kommer fra, når de besøker siden din, og hvor lenge de er inne på siden. Vi leverer derfor de mest utbredte domener for registering.
Vi bryr oss om våre kunder, og er derfor her for å hjelpe deg så raskt som mulig. Du kan enten kontakte oss via telefon, e-post eller chat.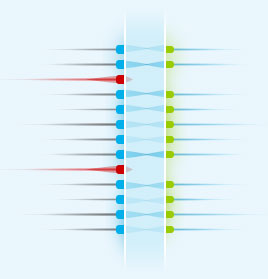 Toppnivå sikkerhet
Slapp av og vit at vi leverer sikkerhet og DDoS beskyttelse døgnet rundt. Vi tar sikkerheten din alvorlig, og har derfor meget dyktige sikkerhetstema på jobb hele døgnet, hver dag for å sikre deg i denne digitale verden.
Et bredt utvalg av sikkerhetsverktøy er tilgjengelig, inkludert SSL sertifikater, brannmur konfigurasjon, overvåkningstjenester, VPN tilgang, og mye mer.
Select the Perfect Level for You!
Powered by WHMCompleteSolution