SSD VPS

Give extra power to your virtual machines with SSD!
SSD Hard Drives
Amazing Hardware
OpenStack KVM
High Performance VPS
Scalability
Quality Bandwidth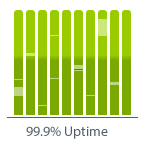 Uptime maxim Server
Serverul este esențial pentru toate companiile - considerați-i bătăile inimii de a găzdui afacerea dvs. Serverele de fișiere și baze de date, serverele de e-mail și serverele web reprezintă o parte indispensabilă a majorității proceselor de afaceri, iar timpul de nefuncționare are efecte negative directe asupra productivității, vânzărilor, satisfacției angajaților și clienților. De aceea, asigurarea unui maxim de timp pentru server este atât de importantă pentru noi - dorim să ne asigurăm că procesele dvs. de afaceri funcționează sănătos, astfel încât clienții dvs. sunt mulțumiți.
Prin încrederea în nevoile dvs. de afaceri, vă promit un serviciu uptime de 99,9% pentru orice servicii pe care le furnizăm, în afara oricărei activități de întreținere standard pe care o putem furniza.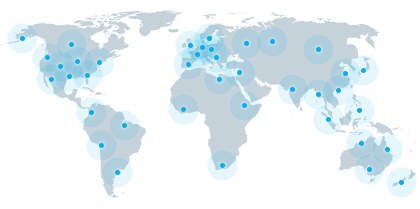 Livrarea datelor la nivel mondial
Serviciile noastre sunt alimentate de sute de servere și centre de date situate în întreaga lume, astfel încât să vă puteți odihni ușor, știind că clienții pot accesa site-ul dvs. de oriunde. În plus, oferim instrumente de monitorizare pentru a vă oferi analize de specialitate - traficul pe site este un pas important în îmbunătățirea eficienței și popularității site-ului dvs., precum și al urmăririi de unde provin vizitatorii dvs., ce ore din zi vă vizitează și cât durează să rămână. Dedicarea noastră pe o piață globală se extinde și la înregistrările de domeniu, deoarece oferim cele mai populare TLD-uri pentru înregistrare.
Dedicarea noastră pentru sprijinul clienților ajunge și pe tot globul. Suntem aici pentru a vă ajuta în ceea ce privește găzduirea în orice mod posibil și puteți să ne contactați prin telefon, prin e-mail sau prin chat live.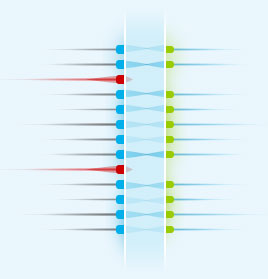 Maxima Securitate
Relaxați-vă ușor, știind că oferim monitorizare de securitate 24/7 și protecție DDoS. Luați în serios protejarea datelor dvs. de client, la fel și noi. Echipa noastră de securitate și măsurile de protecție sunt la locul de muncă toată ziua, în fiecare zi pentru a oferi nivelul de securitate necesar în era digitală de astăzi.
Există o gamă largă de instrumente de securitate, inclusiv certificate SSL, configurare de firewall, servicii de monitorizare a securității, acces VPN și multe altele.
Alegeţi varianta dorită!
Powered by WHMCompleteSolution