Assuming that you have already logged in to plesk panel, following are the steps through which you can change your Asp.net version.

Step-1:

Click on Asp.net settings as shown below image: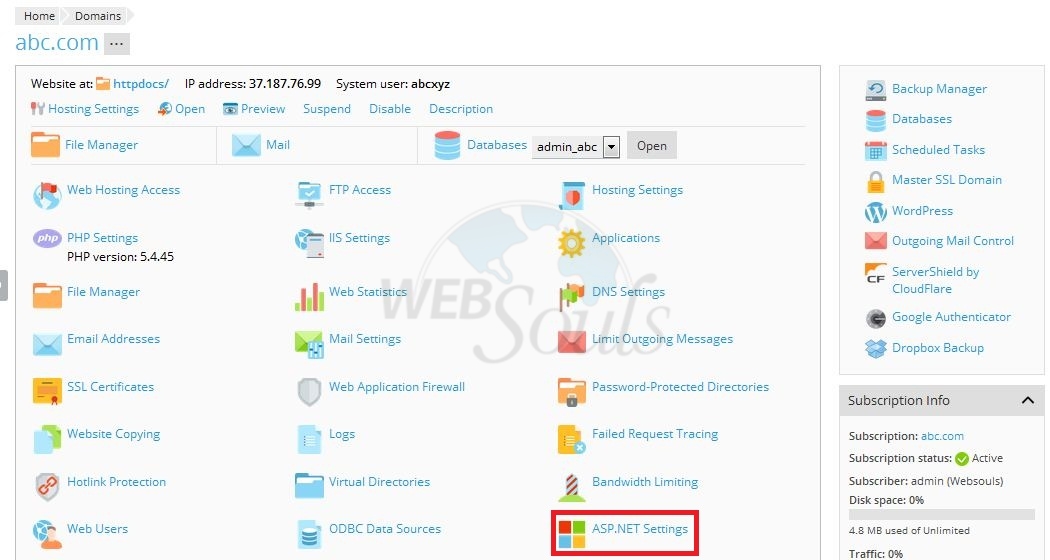 Step-2:

Click on change asp.net version  as shown in below image: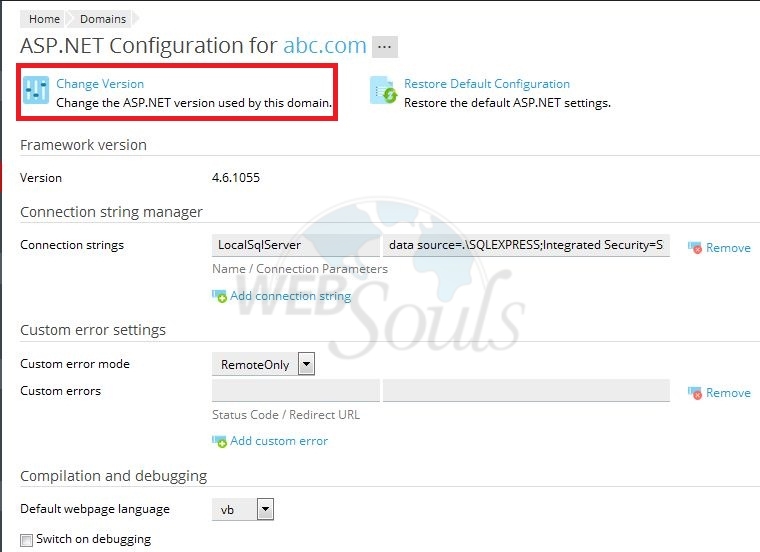 Step-3:

Click on the approperiate radio-button of the desired asp.net version as shown in below image:





Step-4:

After successful change you will find similar image as shown below: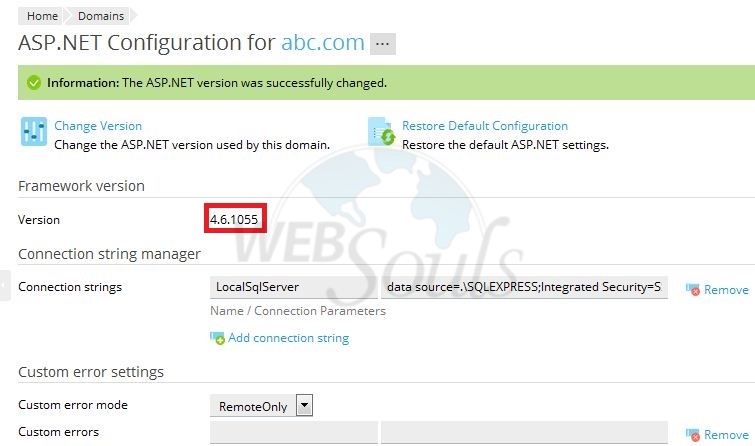 We hope the above article was beneficial for you, if you liked it please give us a thumbs up.

Technical Support,
WebSouls.