Desktop computer manufacturing giant Dell Inc. (NASDAQ: DELL) made the long awaited announcement Tuesday morning that it will go private in a massive transaction valued at approximately $24.4 billion. The buying consortium, headed by venture capital firm Silver Lake Partners, includes tech behemoth Microsoft Corporation (NASDAQ: MSFT) and Michael Dell himself who contributed his 14 percent stake in the company to ensure the deal came together.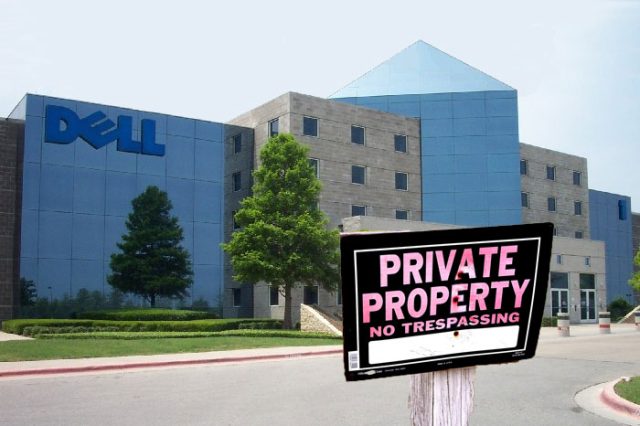 The privatization of Dell is a huge boon for the company and its shareholders. Dell shareholders will be paid $13.65 per share, a 35 percent premium over Dell's enterprise value on Jan. 11. However, the end of the personal computer manufacturer as a public company indicates an overall shift in the tech market away from desk top computing towards laptops and especially tablets and cell phones.
Dell's shipments plummeted in the second half of 2012, dropping 11.5 percent, according to market research firm Gartner. Not only are consumers tending towards more mobile purchases, softness in the economy and a tight federal budget contributed to decreased purchases by major enterprise buyers. "Uncertainties in the economy in various regions, as well as consumer's low interest in PC purchases, were some of the key influencers of slow PC shipment growth," Gartner principle analyst Mikako Kitagawa said. Weakness in the PC market does not just affect hardware manufacturers like Dell, though. Software manufacturers also have a massive stake in finding a new path for PC makers, as indicated by Microsoft's $2 billion investment in the buyout. "Microsoft has provided a $2 billion loan to the group that has proposed to take Dell private," a Microsoft statement said. "Microsoft is committed to the long term success of the entire PC ecosystem and invests heavily in a variety of ways to build that ecosystem for the future." Microsoft clearly sees Dell as being a key component of its business, and more broadly, the personal computer represents the primary platform for the company's core product, the Windows operating system.
What remains to be seen is whether the private approach can turn Dell and the PC market around. The privatization of Dell is reminiscent of the purchase of an earlier PC-maker, Gateway. Although Gateway's demise as a publicly traded company was on a much smaller scale than Dell's (it was bought by Acer for $710 million in 2007), it may have been the first indication of weakness in the consumer market for personal computers. Dell has fared better than Gateway due to a reputation for good customer service as well as great scale. The new private owners of Dell likely hope that they can leverage the generally positive brand image and its still prodigious size to evolve and renew the company. A reinvention of Dell may ultimately require significant diversification and synergy, á la Apple Inc. (NASDAQ: AAPL) with software companies like Microsoft. Microsoft Corporation (NASDAQ: MSFT) shares rose 0.57 percent to $27.60 mid-morning Tuesday. Apple Inc. shares (NASDAQ: AAPL) rose 0.39 percent, to $444.03.