How to Upload or Restore Microsoft SQL database in Plesk Panel.
MSSQL Server is a Microsoft product which is a relational database management system. As a database server, it is a software product with the primary function of storing and retrieving data as requested by other software applications.
In this article WebSouls technical professionals makes an effort to provide convenience to their valuable clients and describe how to upload or restore MSSQL database using Plesk Panel.
There are some following steps to follow that how to upload or Restore MSSQL Database using Plesk Panel with help of screenshots are given below
Step-1:
Login to Plesk Control Panel with your credentials. 
Step-2:
Go to the Databases section which is at the right side.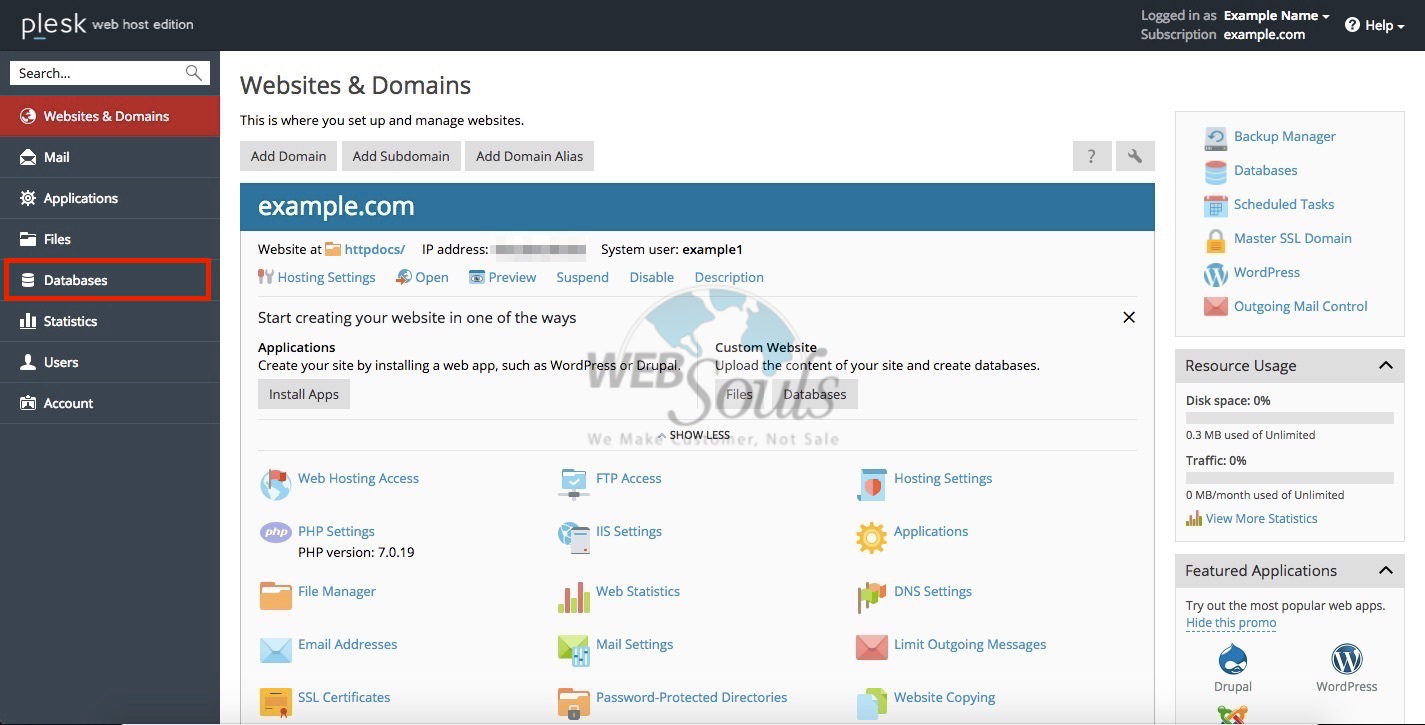 Step-3:
Find the name of your desired database and then click on Import Dump option.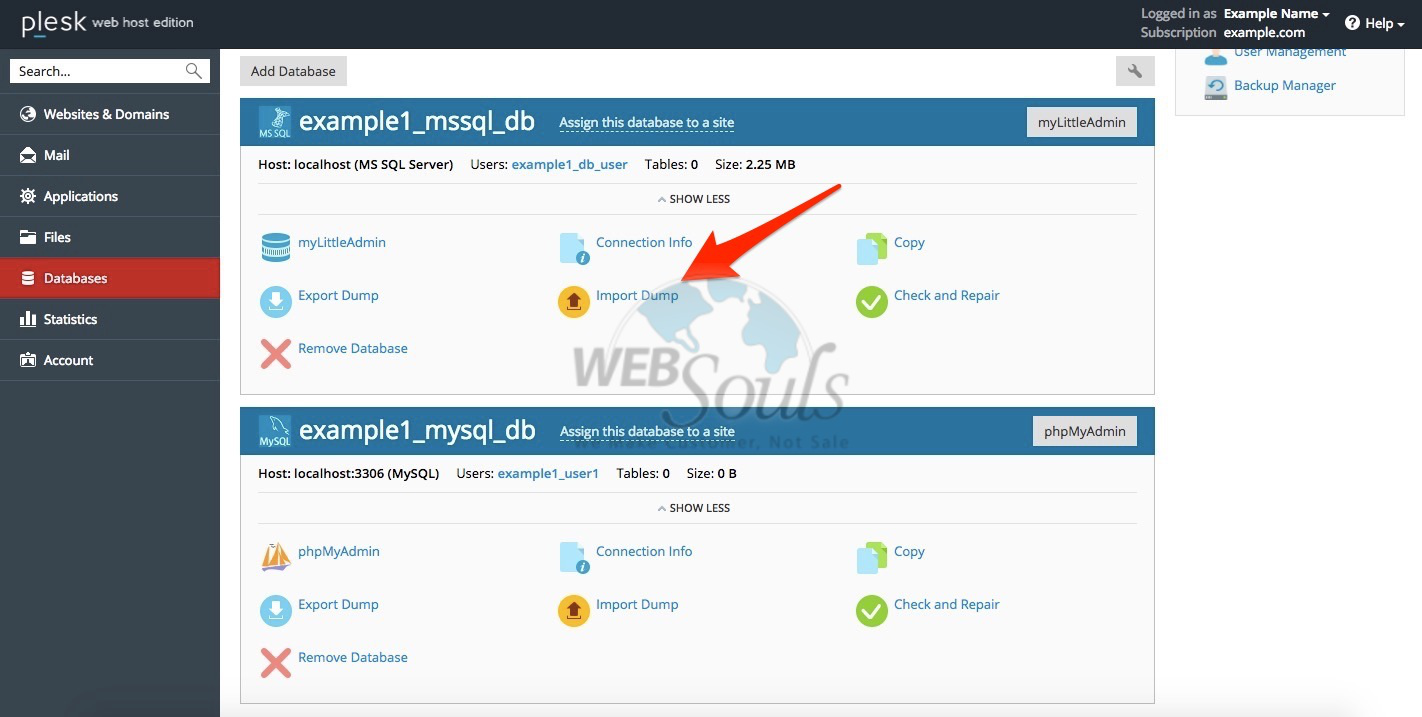 Step-4:
Now choose the option from where you want to upload the database, select upload to select the database from your local computer and select import if you already have it in file manager and upload your selected file.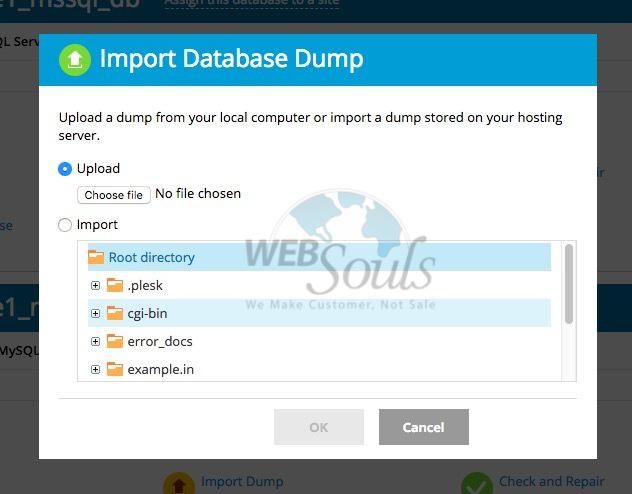 All Set! By following the steps the database is uploaded now. Hit the thumbs up if like the article and stay tuned for more articles by WebSouls – No. 1 Web Hosting Company of Pakistan serving since 2002.