The FTP (File Transfer Protocol) is a standard network protocol which is used to transfer files between a client and server.
This article is provided in regards of WebSouls Web Hosting Services in Pakistan describes how to create an FTP account using Plesk Panel.
Follow these Simple Steps & Screenshots:
Step-1:
Log-in to Plesk Control Panel by using your credentials.
Step-2:
Select domain name for which you want to create an FTP account. Click on FTP Access.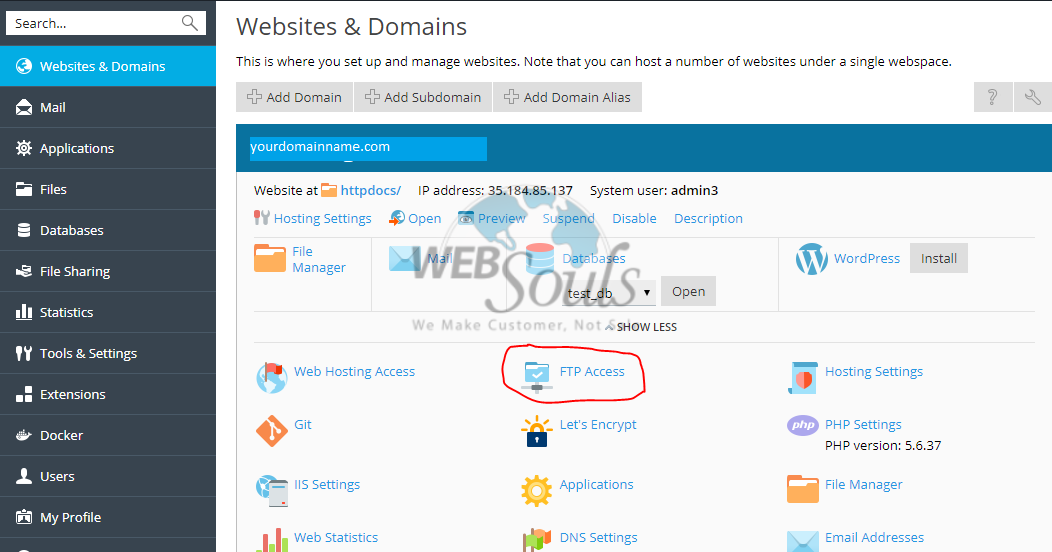 Step-3:
Click on Add an FTP Account button.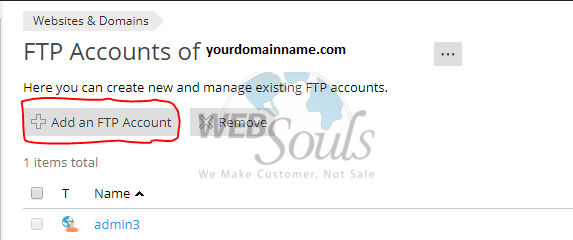 Step-4:
Here, you will need to enter the below mentioned details to add an FTP account:
FTP account name

:

Enter the name of your FTP account.

Home directory

:

Select the directory

for which you want to grant FTP access to this FTP account

FTP password

: Enter the password of this FTP account.

Hard disk quota

:

 

Set quota.

Permissions:

 

Select read and write permissions to allow upload / download.

 
After entering all information click OK.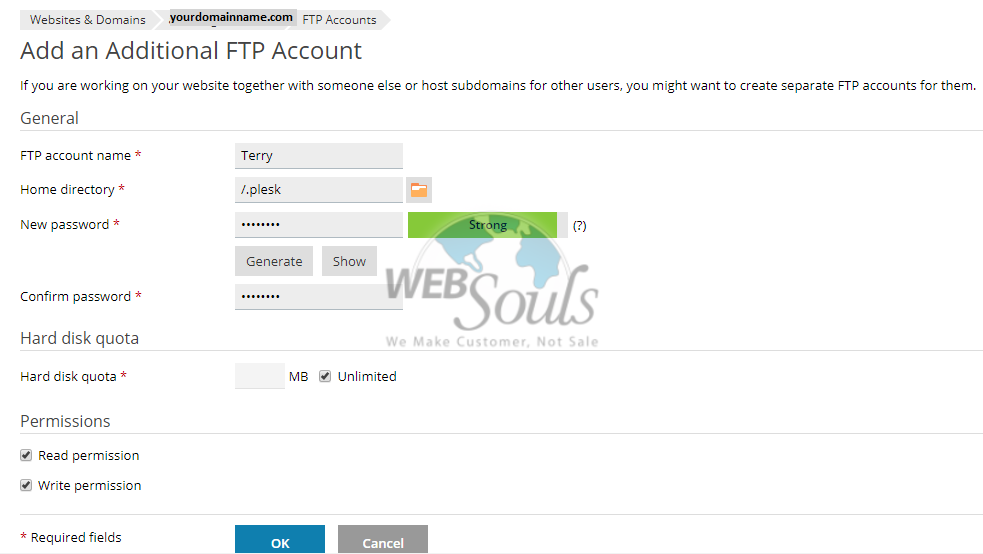 All Set! By following these steps FTP Account in Plesk Panel is created. Hope this article by our technical professionals is helpful to create an account. If so, don't forget to hit the like button & stay connected to the No. 1 Web Hosting Company of Pakistan.