Before applying the SSL Certificate to your website by using Plesk panel, let's have a brief look on what is SSL, its types & how it works for your online presence.
What is SSL Certificate?
SSL (Secure Sockets Layer) is the standard and essential technology for establishing an encrypted linking in the middle of a server and a browser. This connection ensures that all data/communication transferred between the server and browser rest private and also helpful in avoiding any hacking tries.
Below is a list of the different types of SSL certificate types that can be purchased according to requirements.
Ø  Extended Validation Certificates (EV SSL)
Ø  Organization Validated Certificates (OV SSL)
Ø  Domain Validated Certificates (DV SSL)
Ø  Wildcard SSL Certificate.
Ø  Multi-Domain SSL Certificate (MDC)
Where to get a SSL Certificate for your Website?
Now a days SSL are provided by many resellers, as Websouls provides every type of SSL Certificate in Pakistan for to make your website secure in a very competitive prices compare to Pakistani Web Hosting industry.
After buying the SSL Certificate by WebSouls Web Hosting Company in Pakistan, You will be provided by SSL files that need to upload in your Plesk panel.
In order to upload these files in Plesk Panel – Following are the steps need to follow:
Step 1:
Login to your Plesk panel.

Step 2:
Now open the "SSL/TLS Certificates" option.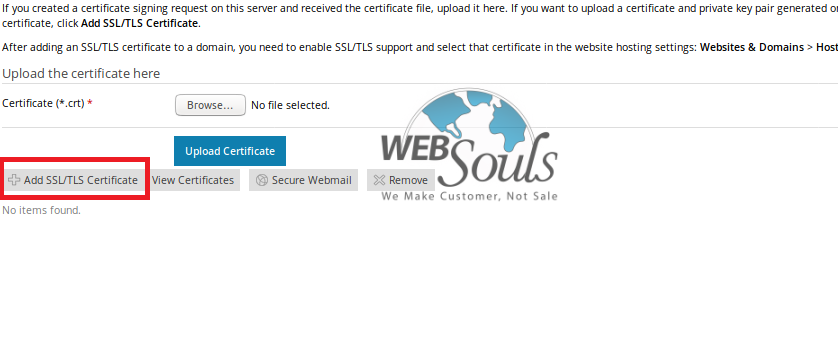 Step 3:
We have to add the certificate files click on "Add SSL/TLS Certificate"and enter the ssl name (any random name) and scroll down and add the "Private Key (*.key)" and Certificate (*.crt)".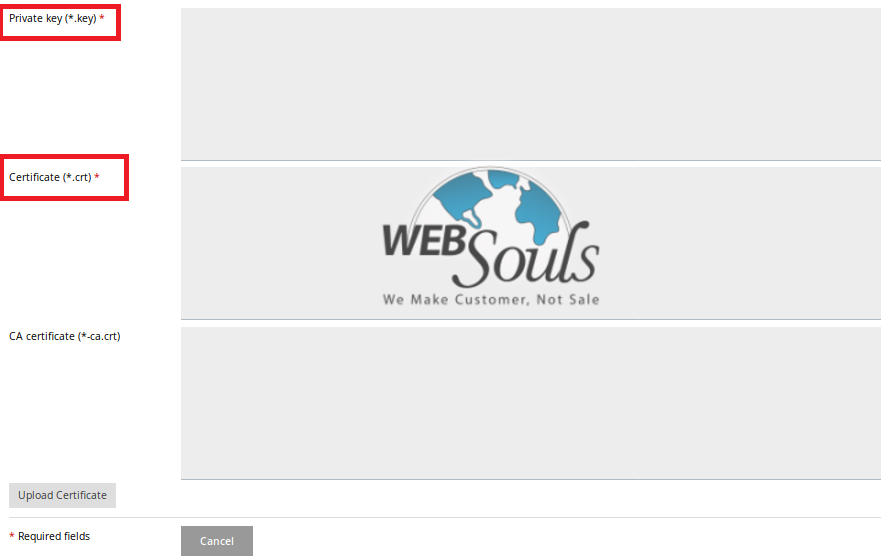 Step 4:
After adding the all files click on "Upload Certificate".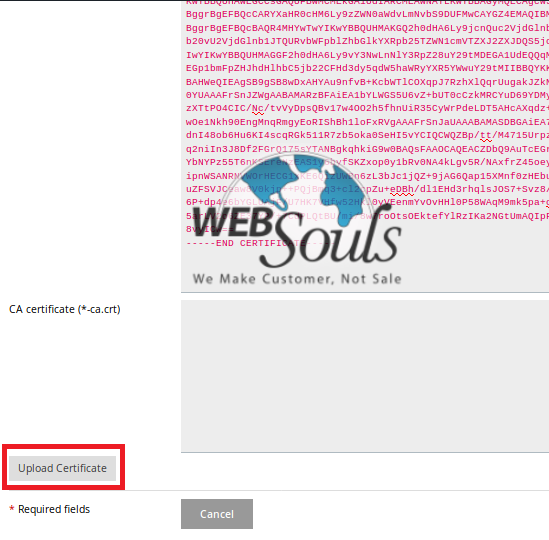 All Set! By following these few steps, SSL Certificate is uploaded and ready to works. If this article provide you enough information – don't forget to hit the thumbs up button and stay connected for more knowledge based articles like these provided in the courtesy of WebSouls Web Hosting Services in Pakistan.
Team Technical
WebSouls.