Web Host Manager (WHM) is a panel where WebSouls clients can easily manage their reseller hosting accounts within given resources. For every new client as a layman he wants to know about its server specification that are purchased from the Web Hosting Company in Pakistan i.e. RAM, total space, disk usage, processor type or much more.


Sever information is important to well-known so the client whenever created a new account for its user then he/she will managed accordingly.


Some steps with help of screenshots is given below for server specifications:


Step-1:

First login in WHM with authorized username or password respectively.
Step-2:

Search server info in search bar option. Click on this option.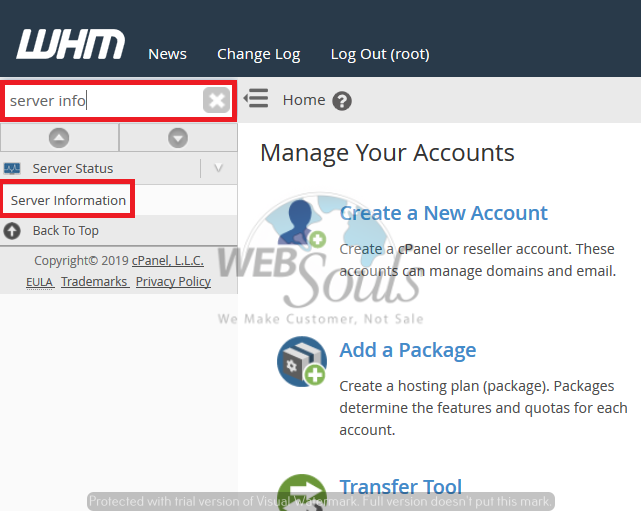 Step-3:
Now total number of processors, name, cache and as well as speed of processor with specs is given.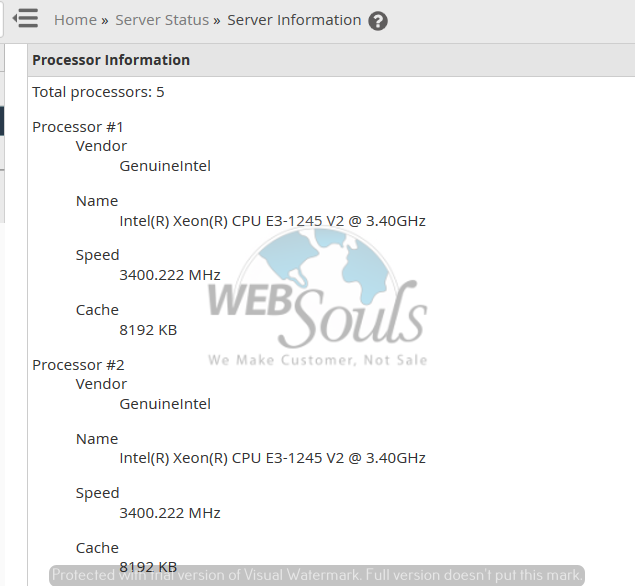 Step-4:
Memory information, system information, physical disks and current memory Usage like total space, used, free space left, cache, or available is given too.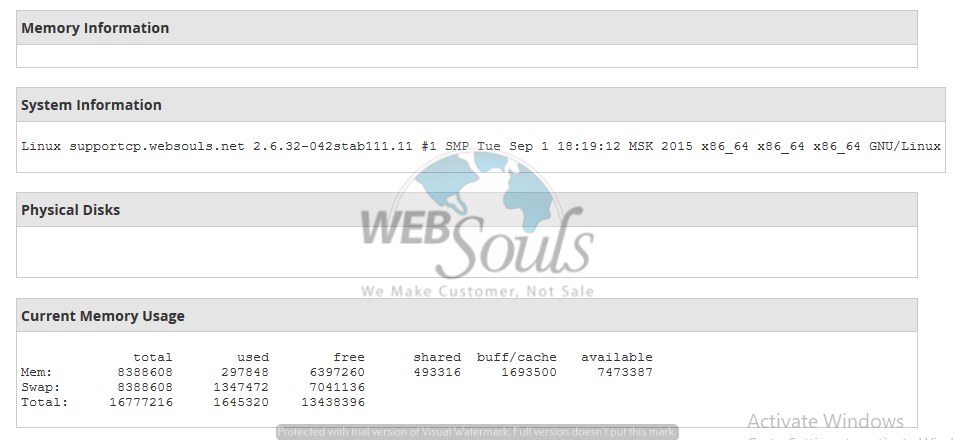 Step-5:
Current disk usage includes different basic options like file system of server, size of data with space, used already, space left in server, used in percentage sign or where it all mounted with path for example /dev/fs/cgroup.

These are the few simple steps where you can check server resources and manage your reseller hosting accounts. WebSouls let you to make money with your own Web Hosting Business in Pakistan and worldwide. We will be your support center all the time. Our Web Hosting Services in Pakistan stands out so we ranked as No. 1 Web Hosting Company of Pakistan and with the honor of this we are enabling our valued customers to start their own our Web Hosting Business through reseller hosting accounts. WebSouls is active with its efficient technical team to assist you 24/7 with all Web Hosting Solutions in Pakistan.
WebSouls – Pakistani Web Hosting Company Since 2002.