Changing your FTP account password in the Plesk panel isn't really hard if you just know the right steps. To make the task easier for you, we've created a simple tutorial.
So, go ahead and follow the steps below to change your FTP password:
Step 1: Log in to Your Plesk Hosting Account
This is an obvious one.
Before you can get into the real process of changing the password, or alter any other settings in Plesk panel, you'd need to login to your Plesk hosting account. So, enter the required details and press the "Log in" button!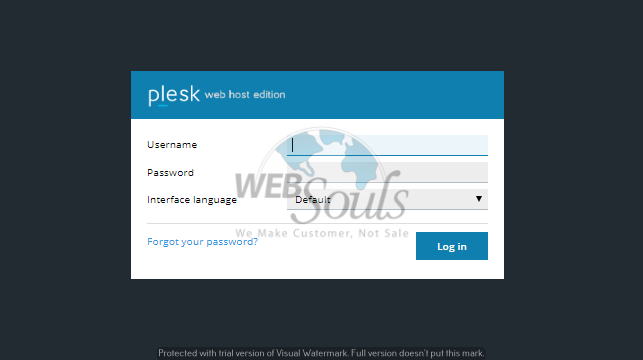 Step 2: Go to "Websites & Domains" >>> "FTP Access"
The first thing you need to do after you've successfully logged in is click on "FTP Access" to go to the FTP Accounts page.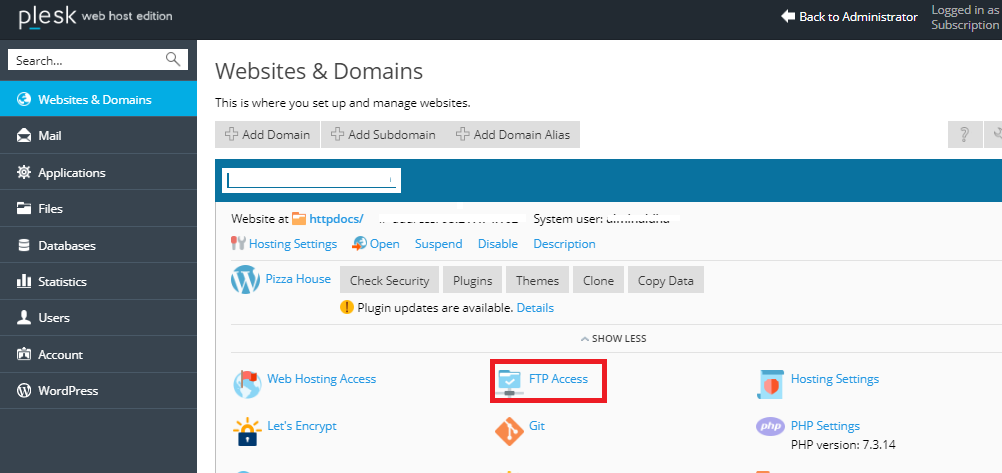 Step 3: Select the FTP Account You Want to Change the Password for
Once you're on the FTP Account page, select the FTP account for which you want to change the password. Doing so would take you further into the settings of the said FTP account.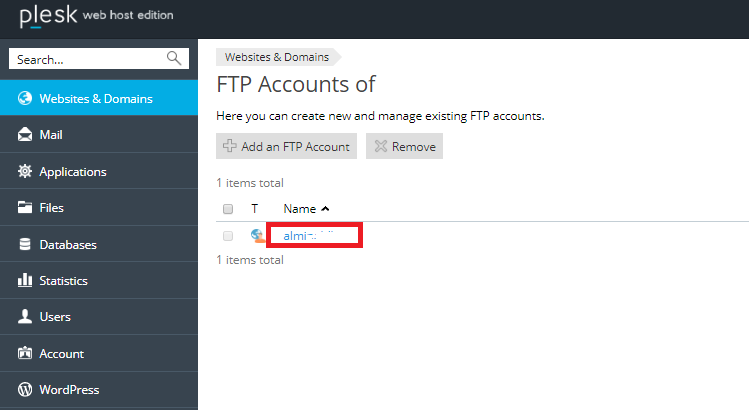 Step 4: Generate a New Password
Now, you can easily change your username and password by either typing in a new password or clicking on the "Generate" button.
If you want to view the new password, click on "Show" and you'd be able to see all the letters, characters, and symbols that your new password consists of.
After having chosen the new password, click on "OK" and the password for your FTP account would be changed automatically to the new one.
Note: If typing in a new password yourself, make sure to choose a strong password so you won't be compromising the security of your hosting account.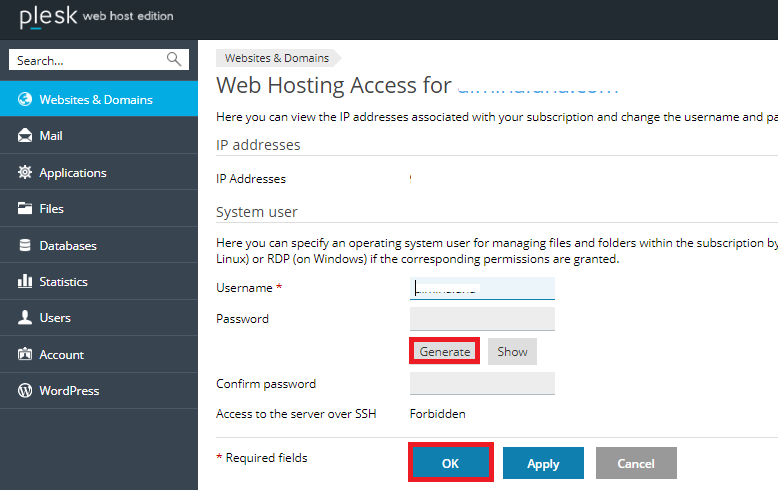 All done!
If you still are confused about the process, or have any questions, there's no need to think twice before contacting our support executives at support@websouls.com. We'd love to be of assistance to you!
Having said that, if you're looking for domain registration services, shared hosting plans, or an SEO company in Lahore that can turn your investments into results, just get in touch with our dedicated team and we'd make sure to deliver the best possible solutions at highly affordable prices!