What is an inode?
An 
inode
 is a data structure used to represent a filesystem object, which can be one of various things including a file or a directory. Each 
inode
 stores the attributes and disk block location(s) of the filesystem object's data.


How to check inodes from cpanel?
Step-1:
Login to cpanel.
Step-2:
Under the "
Files
" click on the "
Inodes Count
" button.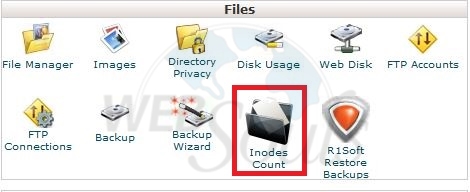 Step-3:
The output shows all the details about the inodes/file usage against your folders.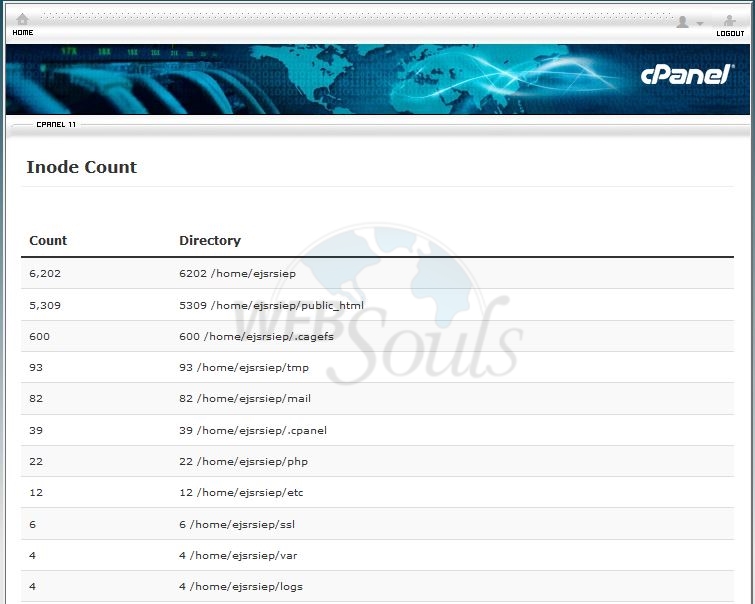 Note:
The above article helps you diagnose the folder which contains most inodes. You can delete the unnecessary files using the output of the feature.
The
inodes policy
is defined. We will appreciate if you follow the policy.
You can consult
sales@websouls.com
 for any issue. We are always at your disposal.
We hope that the above article was beneficial for you if you liked it , please give us a thumbs up.
Technical Support,
WebSouls