cPanel allows its user to edit the zone entries of Shared Hosting subscribers. Below article will assist you in editing the zone entries by following simple steps. Lets begin by
logging to your cpanel
.
Step-1:
After you have successfully logged into your cPanel you can locate the feature "Advance DNS Zone Editor" as shown in below image;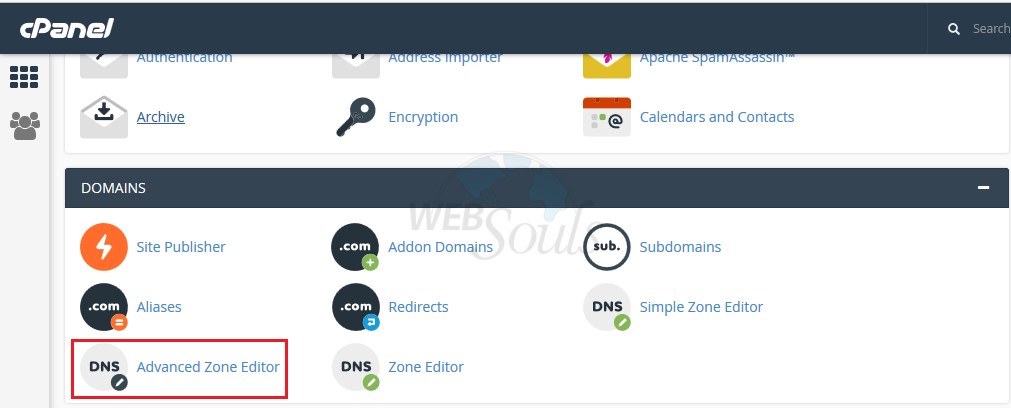 Step-2:
Here we have updated an A record entry as an example you can edit CNAME, A , TXT from this feature. Below image will guide you;

Step-3:
Once you have amended the changed you have to save them as shown in below image;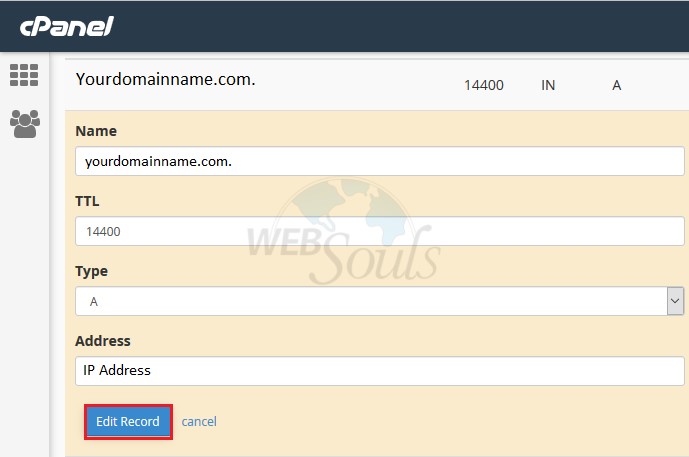 We hope that the above article was beneficial for you if you liked it please give us a thumbs up.
Technical Support,
WebSouls.