What is cPHulk?
Security is massive important for cpanel team. They make sure about providing everything that could overcome protection for their customers, but they also provide different ways to keep information safe of clients or Customers as well. This feature provide protection against brute force Attacks.


Brute Force Protection:
When unknown person get locked out of an account after several failed password Attempts, this is a security measure used to ensure that Malicious software does not breach successfully. An attacker attempts to enter a user account by repeatedly entering random passwords.
How cPHulk does Works?
cPHulk works used to monitor and block all login attempts to cpanel, WHM, FTP, email and SSH. It is used to block all malicious IP addresses in your Firewall. It also enables notifications to the server administrators for every specific events that occurred.


There are some following steps with help of screenshot that how can us ON and OFF cPHulk option in WHM is given below
Step 1:
Login with authorized username and password respectively.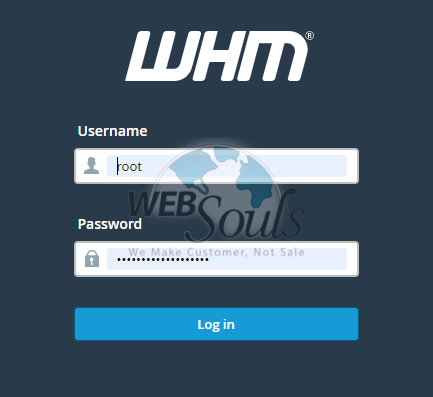 Step 2:
After logging into whm, on extreme left side there is a search bar. Type cPHulk or there is an option of cPHulk brute force protection. Click on this Option.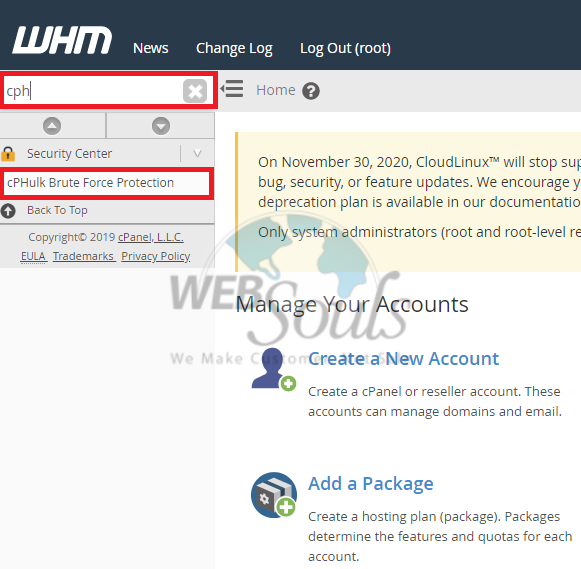 Step 3:
Now you can easily ON and OFF this option. After done with any action it shows a pop-up message on right side what is done.

All Set!
Hope this article is helpful to assist you on how to disable & enable cPHulk in WHM in your web hosting Account provided by websouls Web Hosting Company in Pakistan. Being official CPanel partner in Pakistan, WebSouls is always concerned to provide the best web hosting & domain registration services in Pakistan to each of our client with active local support.