Looking to create multiple identities of an email account in Round Cube?
Then this is the place for you.
Creating more than one identity in Round Cube is a straightforward process that eliminates the need for using another email account.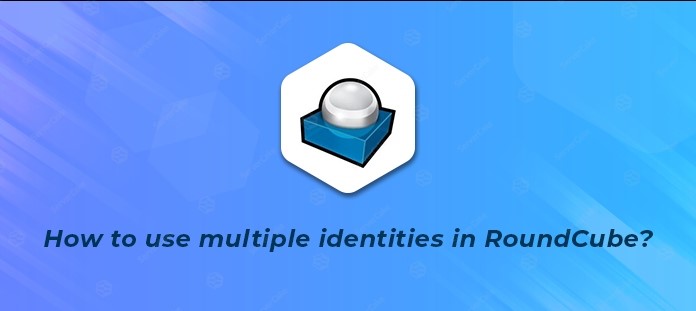 Why use Round Cube to create multiple identities?
Round Cube is a multilingual (with over 70 languages) IMAP client which is browser-based and gives full usefulness like an email client.
It provides a variety of features including but not limited to Ajax technology, privacy protection, connecting to IMAPv4 server, MIME support, address book, message searching, spell checking and many more.
Another prominent feature of Round Cube is the option to utilize different identities.
This instructional post presented to you by WebSouls Web Hosting in Pakistan will provide you a step-by-step method on how to use multiple identities in Round Cube.
Step - 1
Log into Webmail
The obvious first step is to log into the Webmail account.
Simply enter your email address and password and click on the 'Log in' blue button.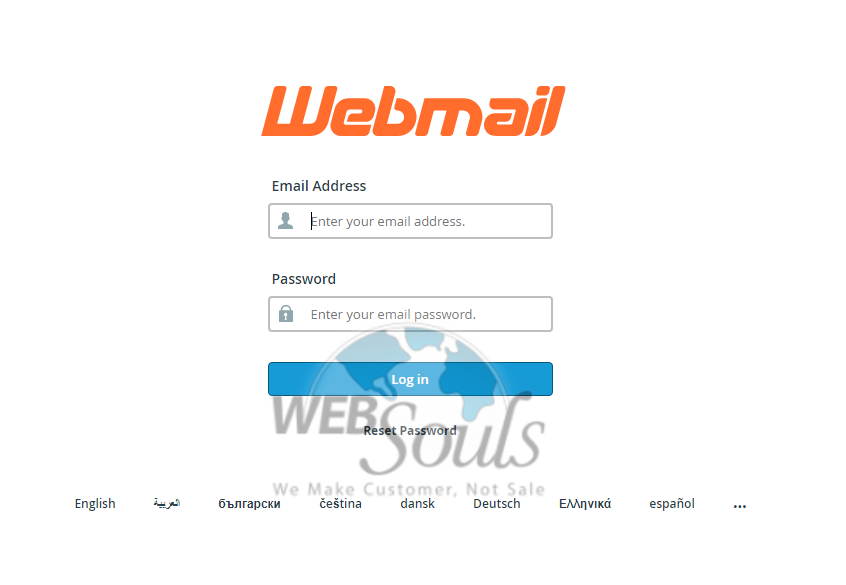 Step - 2
Choose Webmail Application
Now choose a default webmail application. In this case move your cursor on Round Cube and click it.
Note: If you are a regular user of Round Cube you can also set it as your default option by clicking 'Set as Default' as shown below.
Step - 3
Go to Settings
The Round Cube inbox will open on your screen.
From there, navigate to the top right-corner and click on 'Settings' which is located right below the 'LOGOUT' button.

Step - 4
Go to Identities Tab
Now that you are in the Settings section, find and click the 'Identities' option which is located right below the 'Folders' option.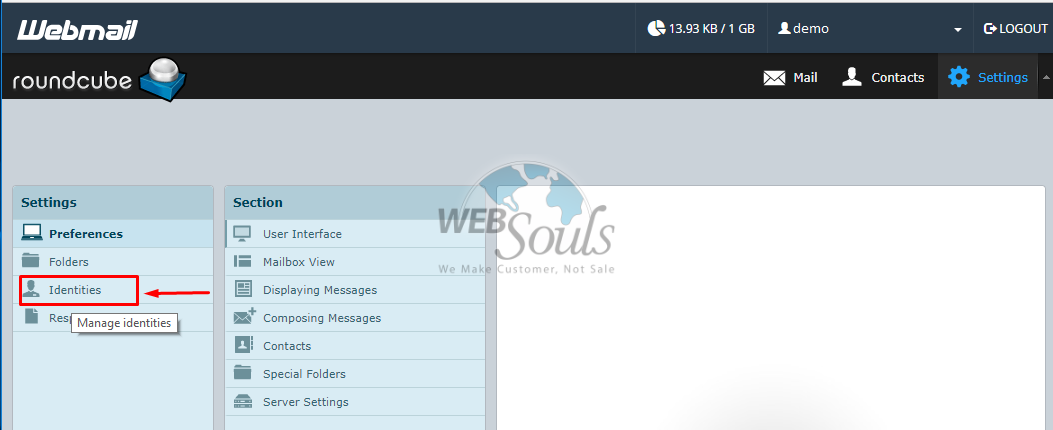 Step - 5
Add a New Identity
To add a new identity click on the '+' sign located at the bottom of the Identities section.
This will open an adjacent tab with the title 'Edit Identity'
Step - 6
Save your new identity
Add the email identity information.
In this case we have used the following information to create an identity.
- Display Name: demo2
- Email: demo2@demo.com
- Organization: demo
- Signature: demo
After you have entered all the information about your new identity, click the 'Save' present at the bottom.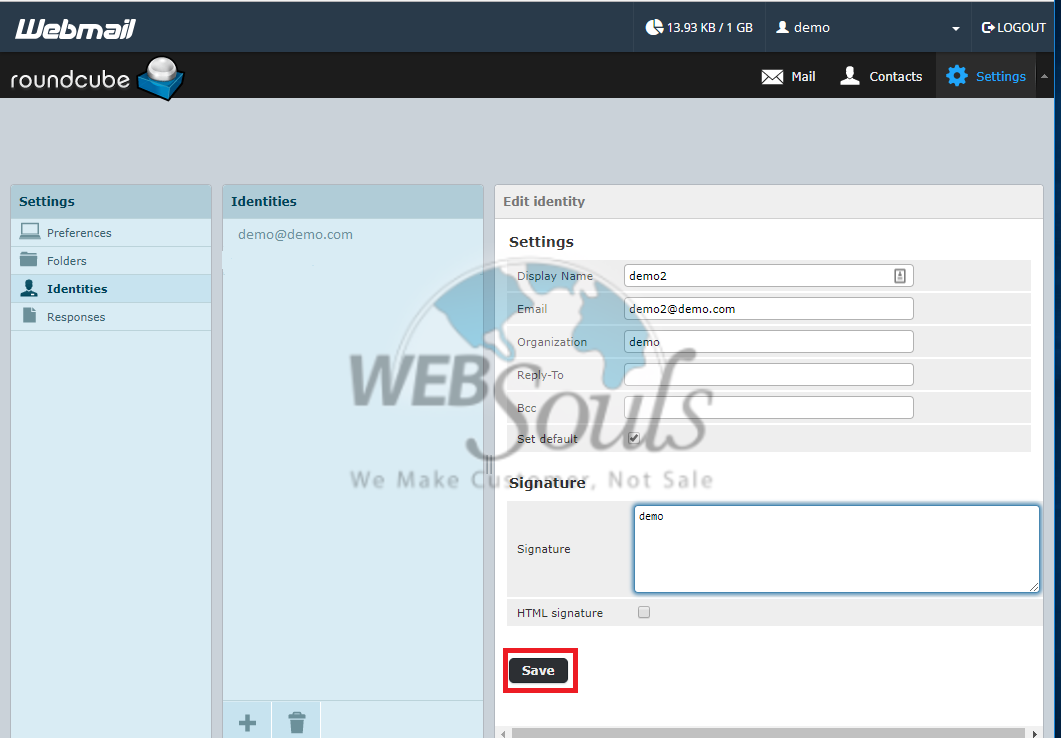 Step - 7
Check your new identity
Now you will be able to see the newly created identity along with your original identity.

By following this process, you can create as many email identities as you wish.
We hope that after reading this article you have grasped the process of creating multiple identities in Round Cube. If you liked this article give it a thumbs up and enjoy one of the best Web Hosting Services In Pakistan.
If you want to read more Knowledgebase Articles, keep visiting WebSouls which provides one of the best scalable VPS Hosting in Pakistan along with a wide range of domain hosting services at economical prices.
Technical Support,
WebSouls