With cPanel you can easily change the location of one or multiple files.
Follow the steps below to move any file in cPanel:
Step 1: Log In To Your cPanel Account  
First, you need to log into your cPanel account. Simply, insert your username and password, and click on the "Log in" button.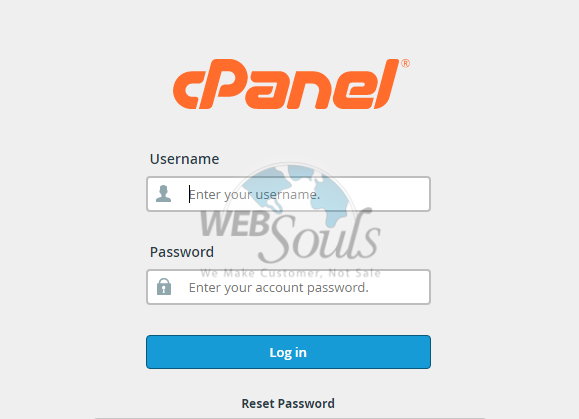 Step 2: Select "File Manager"
Move to the files section and click on the "file manager" icon.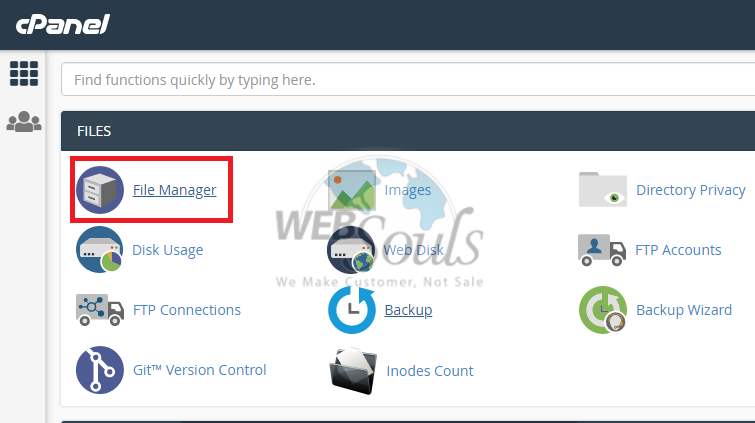 Step 3: Select the File You Want to Move
To move the file, you can follow any of the methods below:
Method 1: Use the Move Button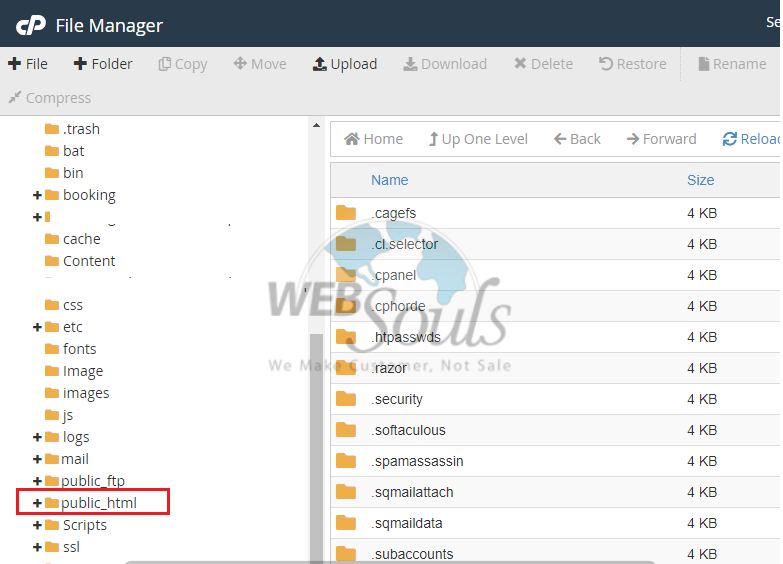 Click the "Move" button in the bar on the top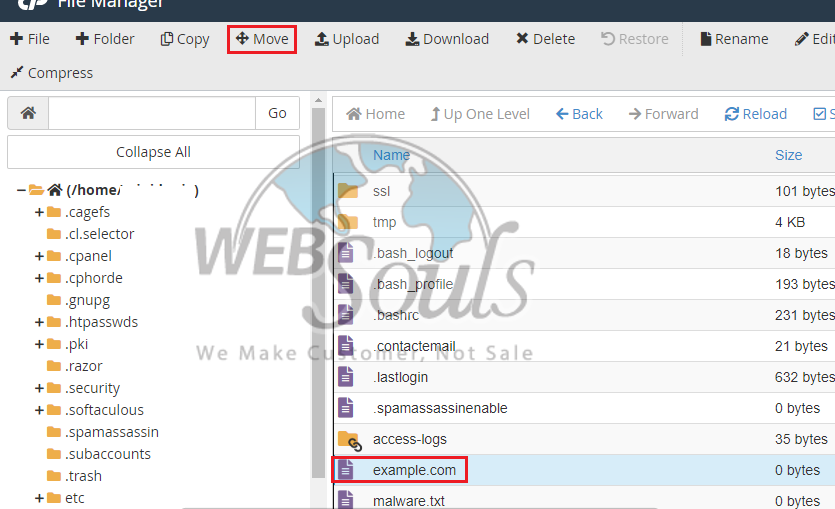 Enter the path in the dialog box where you want to move the file
Click on the "Move file(s)" button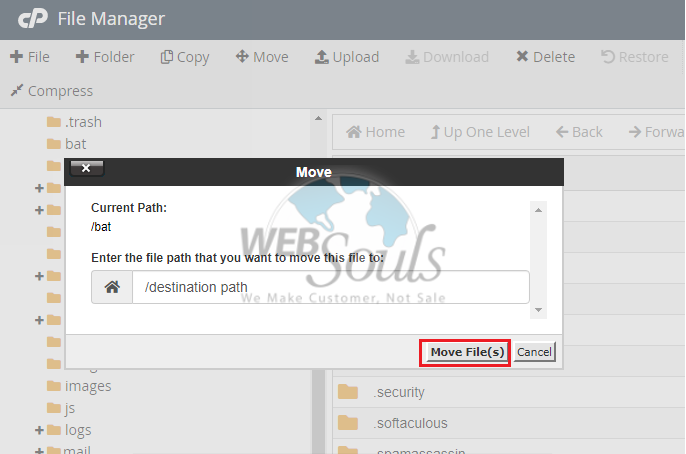 Method 2: Drag and Drop
Left-click on the file
Drag the file to the left side and drop it in any folder of your choice
We hope this article helped you out and provided you with the right solution. In case you need any help regarding this please feel free to contact our team via email at suport@websouls.com. You can also contact us on call or through online chat on our website. We offer the best hosting services along with additional add-ons i.e., SSL certificate, backup and restore service, as well as enhanced website security. You can also by a .pk domain from us, along with website development services, and much more.